SK2/T2 Smart Control System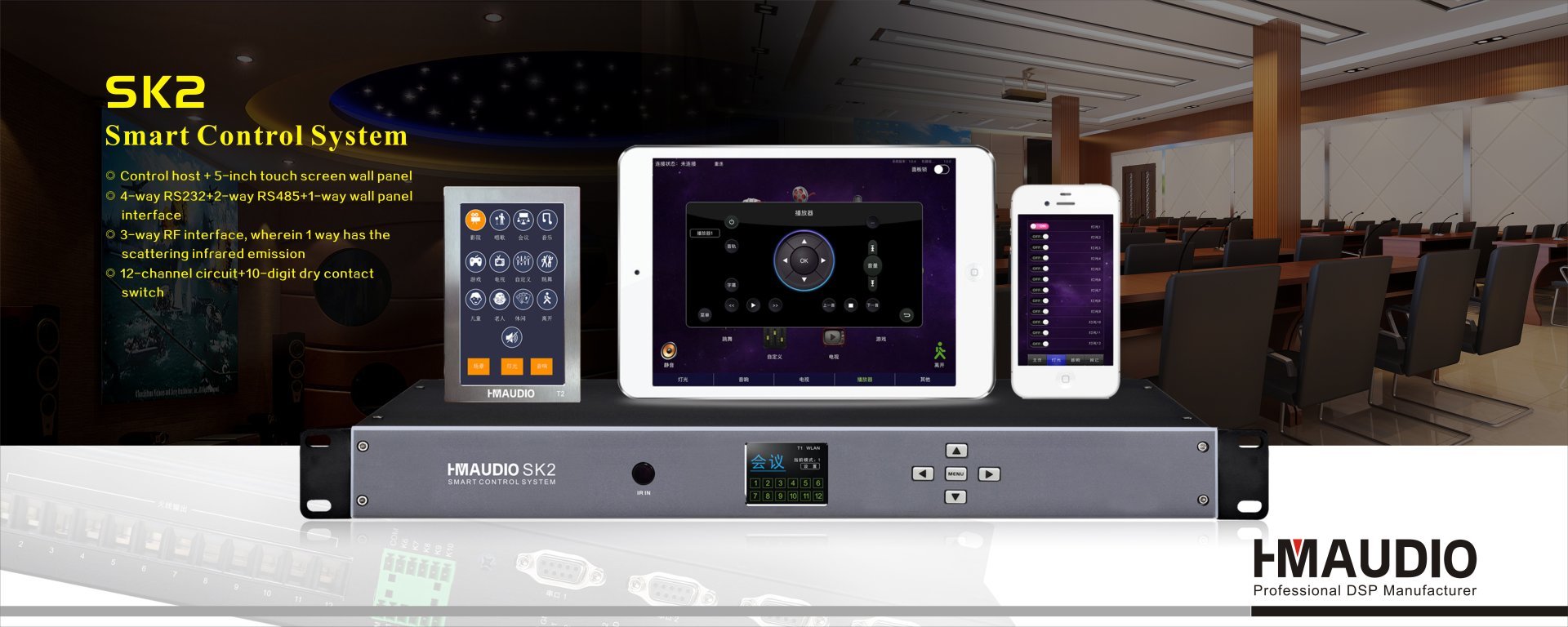 Features
▼Military-grade data port isolation chip is adopted to effectively avoid interference between different devices
▼The host adopts 2-inch LCD screen and 5-inch touch screen for straightforward the user menu interface.
▼12-channel circuit power supply, available be switch controlled by background light and small power equipment , each circuit can delay 999s independently, maximum circuit 8A per circuit, total current >20A;
▼4 way serial port, by sending the central control code to operate the projection, processor, decoder, meeting matrix, amplifier, power supply, song machine and other equipment with RS232 interface. Our equipment support direct selection, out plant equipment needs to be input corresponding central control code;
▼There are 2-way RS485 interface, can be controlled the electric curtain, electric curtain and other devices which has RS485 control;
▼1-way wall board interface supports the actual function control of the external control panel;
▼3-way RF interface, wherein 1 way has the scattering infrared emission, the extension cord of the infrared emitter to infrared forwarding, and realize the control of the infrared equipment;
▼The 10-digit dry contact switch is controlled to realize the control of two sets of electric door, electric curtain and new fan control and and other equipment.
▼1-way LAN port, operate the host computer and set central control parameters through APP;
▼12-set of modes to save and load, different scenarios can be implemented with different mode.
▼Available at 100~ 240v50/60hz normally
Technical Parameter
Item

Parameter

Voltage

AC100V~240V

Circuit Control

12-channel(Single maximum current:5A,maximum operating current:20A)

Each Time Delay

0~999s

RS485 / 2 groups

RS232 / 4 groups

TCP/IP / 1 pcs

Weight

2(KG)
undefined


English
SAF Coolest v1.3 设置面板
PIHSX-ZWAU-TXSWE-ZXF
违禁词: First, best, first-class, leading, unique, king, leader, leader, extreme,
SVG图标库
请自行添加图标,用div包起来,并命名使用